#CHALKFOREARTH Paint Party & Chalk Art Challenge: April 15 - 22, 2022

Chalk For Earth Canvas Paint Party
Celebrate Earth Day by creating your own masterpiece at Skye Center on Friday, April 22 at 6:00 p.m. A skilled artist from Sparks Art Paint Party will be leading an Earth Day themed canvas painting class. Registration is $30 per person and admission will be provided to the first 20 paid resident reservations. No prior painting experience is necessary.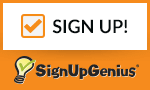 Chalk For Earth Driveway Competition
Be creative. Be outdoors. The Skye Canyon Community Association is continuing the #ChalkForEarth chalk art challenge with its annual event. This is your opportunity to show community spirit and get creative! In honor of Earth Day (4/22), this year's #ChalkForEarth challenge theme is:
Our Earth, Our Future
.
Need chalk? No problem, you can pick up a free box of chalk at Skye Center or Skye Fitness from 4/15 - 4/22, while supplies last.
Residents, create your chalk art masterpiece on your sidewalk or your driveway in front of your Skye Canyon home. Complete the entry form below before the end of Friday, April 22. To view the full terms and conditions, please visit the Challenge Rules Page.
Art must be family friendly and within the challenge's theme: Our Earth, Our Future
Please submit only one entry and one challenge category: Family or Adult Solo
Families, please submit one collective masterpiece; either in the form of a video or up to 5 photos in one entry form.
Prizes will be awarded in the Family and Adult Solo categories. Winners will be contacted on Monday, April 25th and will receive an Amazon e-gift card.
Family Category
Adult Solo Category
BONUS!
Facebook
Post your entry in the comments section of the event's pinned post AND Like us on Facebook (SkyeCanyonLife). One artist/family will be selected to win a $50 Amazon e-gift card.
Instagram
Post your entry using #ChalkForEarth and follow us on Instagram(SkyeCanyonLife), for a chance to win a $50 Amazon e-gift card.
ENTER
Please click
here
to submit your official entry into the 2022 #ChalkForEarth Chalk Art Challenge.
2021 Family Winners

Adult Solo Winner

People's Choice Winner